It's been a while since we've posted, let me see if this thing still works…
So another year, another move. This time last year we were basking in the sun during a prolonged but temporary stay in LA. Now that that's come and gone, we're happy to announce we're settling into our new (and long term) home, Pittsburgh!
Why Pittsburgh, you ask?
Short answer: affordability. There's no other city of its size with as many affordable homes. Another big reason: location location location – New York, Toronto, Chicago, Boston, Philly, Nashville, Louisville, and so many other great cities are all easily accessible.
But Pittsburgh also boasts a lively film scene, both indie and big budget. Historically Pittsburgh has a reputation as a great horror film town, but it's much more than that. Hollywood follows tax incentives and Pittsburgh offers some of the best. The last couple years have seen Denzel Washington's Oscar-nominated Fences and Richard Linklater's Last Flag Flying produced here, as well as Foxcatcher, South Paw, Concussion, Last Witch Hunter, and Me, Earl & the Dying Girl. There's also several television series shooting in town including Netflix's Mindhunters and the ABC comedy Downward Dog (recently premiered at Sundance, interestingly enough), WGN's Appalachian thriller Outsiders, and Lifetime's Dance Moms. Also did you know Pittsburgh has the largest indoor film studio in the US outside of Los Angeles?
I'm still getting familiar with the various schools and film bodies (among them Steeltown, Pittsburgh Filmmakers, Pittsburgh Film Office, Point Park, CCAC), festivals (3 Rivers, Pittsburgh IFF), and writing groups (most notably Carnegie Screenwriters). There are a lot of Youtubers doing their things, and several great indie cinemas dotted around. We narrowly missed out on the 48 hr horror film project, but since then we've already had numerous meetings with writers and filmmakers, both home grown and transplants alike, and everyone has been incredibly open and accommodating. There's a buzz here, so from a DIY filmmaker perspective this is a wonderful place to set up shop.
And that's saying nothing about the beautiful scenery, the architecture and bridges, the theater district and universities, the booming tech industry, and obviously the sports, beer, and food which people already know about. (Also I'm a sucker for unpredictable weather, so that's a bonus too…)
Anyway, if there's anything I've left out please let us know with a comment below, or if you're a Pittsburgh filmmaker and you want to grab a coffee or beer sometime, let us know.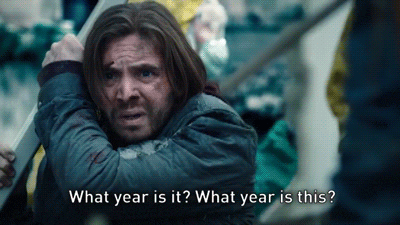 2016 flew by without much to show for it, but we've got plans for 2017, which include:
updating our website and blog. We're on the look out for content creators so if you have articles you'd like to publish, or if you're interested in covering festivals or reviews, please get in touch
Indieground started in Portland in 2010, since then we've moved to Scotland, London, LA before landing in Pittsburgh. With so much moving around, our focus has been on developing scripts. Now that we have a backlog of material to work with we're looking forward to getting back into producing as well as co-producing for others. Our aim is to get 2 or 3 shorts under our belt this year, and seeing what resources are available to get our next feature into production next year.
And finally, we hope to have an official release date for Buskers soon. Long overdue news, but I'll save all that for another post.
So with that, I'll wish you all a wonderful 2017.